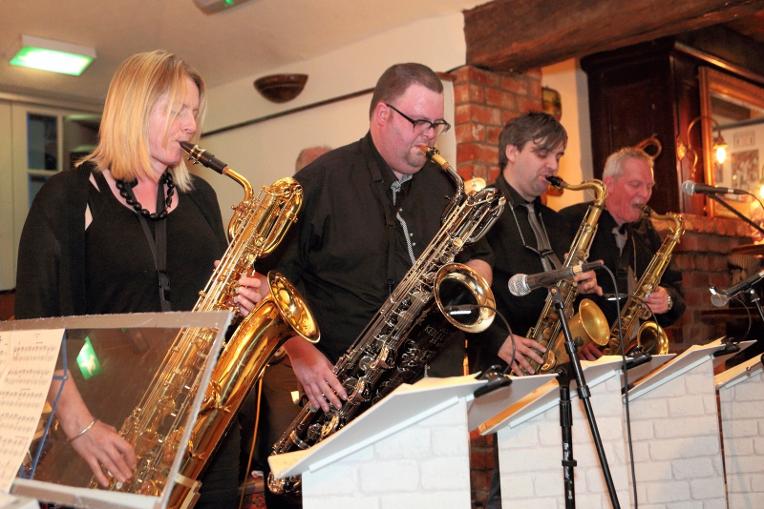 Started by saxophonist Alan Wakeman in 2013,

The

Rockin' Hams

is a new project which recreates the instrumental 'horn' sound of the 50s and 60s.
This seven-piece band with its two tenor and two baritone sax frontline, inspired in part by the house band featured in the 1950s TV show Oh Boy , brings to life music spanning the mid-forties and mid-seventies.
You can rock'n roll, twist, jump jive, or just revel in the powerhouse sound of four saxophones and a hammond organ-driven rhythm section, as the band brings you the music of Lord Rockingham's XI, Sounds Incorporated, The Champs, and more.

The 'launch' was on Friday, 1st November 2013
at Jack Hill's Café in Towcester (Northamptonshire).

For further information on Alan Wakeman's work, visit his website at: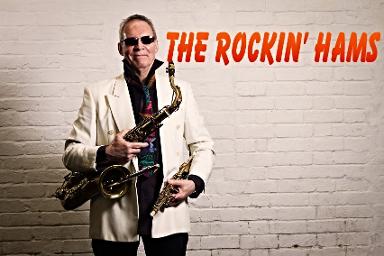 Photo © Rob Bridge@Redwood Photography, 2013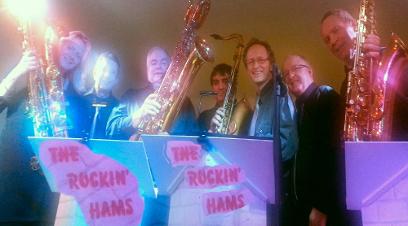 The Rockin' Hams at their launch gig
From left to right: Katie Samways, Alan Savage, Chris Pettitt, Will Osborn, Jules Hunt, John Porter and Alan Wakeman
Photo © Maria Lizana, 2013